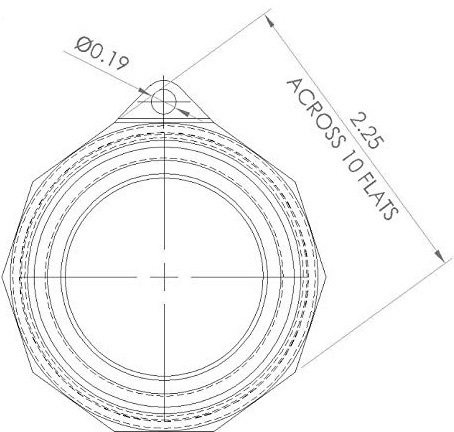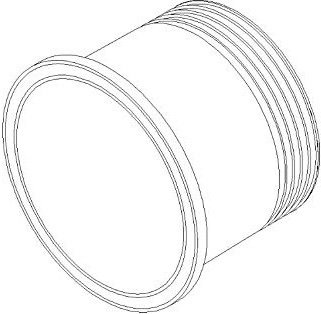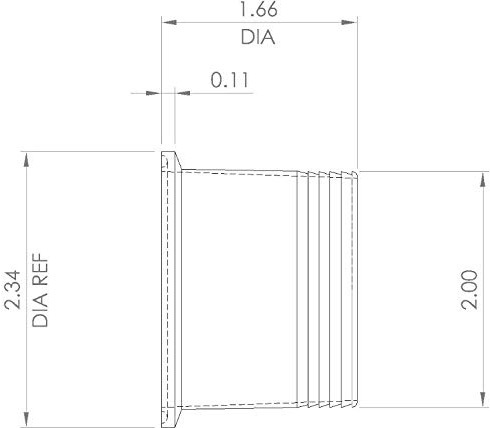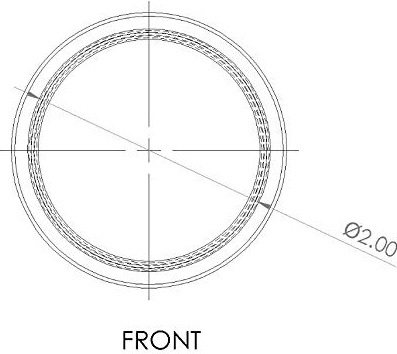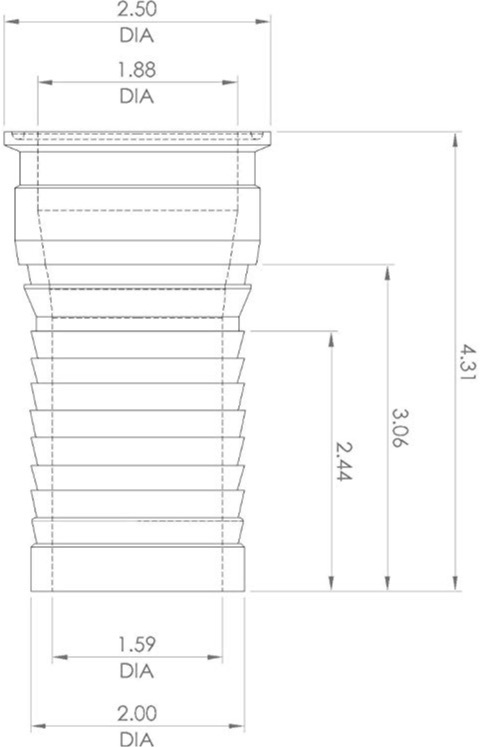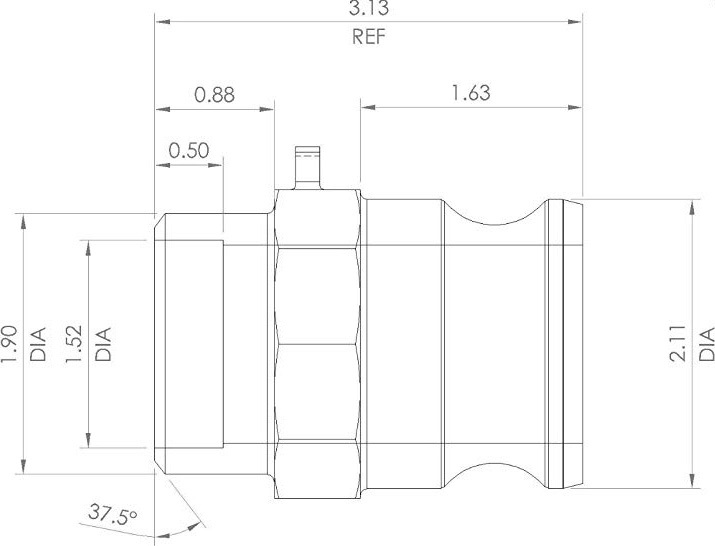 Blog
Silicone Rubber Hose Suppliers Goodflex Rubber on the Move | UK's Leading Hose Manufacturer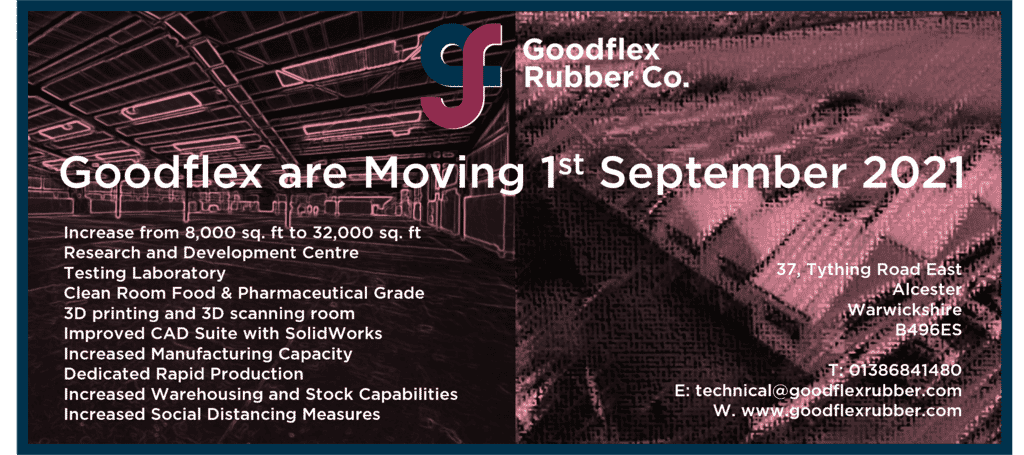 The Goodflex Rubber Co., one of the UK's leading silicone rubber hose suppliers of rubber hoses, mouldings and assemblies is excited to be opening its new manufacturing facility, part of the company's ongoing plan to better support its existing customers, partner with larger OEM customers seeking to localise supply in the UK and support the significant acceleration in prototyping projects.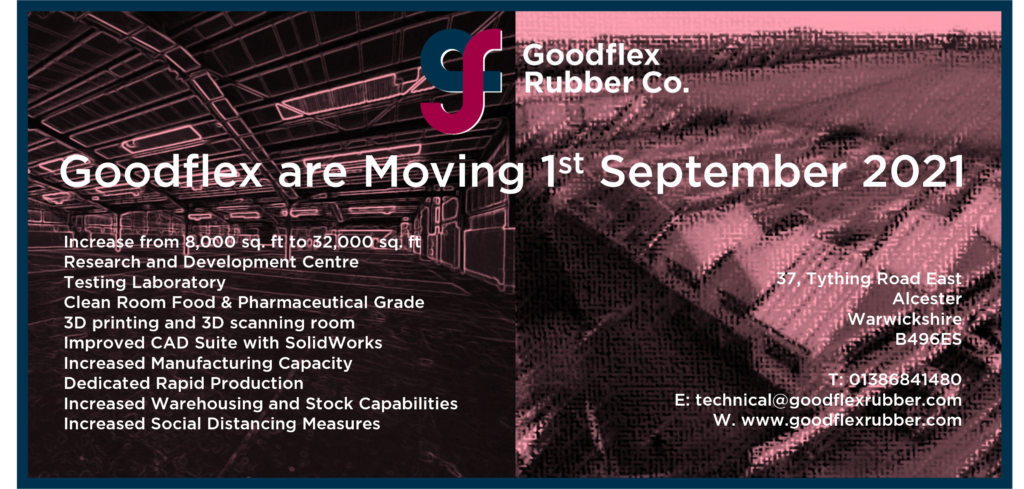 Notwithstanding the disruption of a global pandemic and BREXIT uncertainty, Goodflex shareholders voted unanimously in March to push ahead with the move, relocating the entire operation from eight thousand square feet to thirty-two thousand square feet, representing an increase of three hundred percent.

Combined with an additional technology investment package and supported by grant awards from Coventry & Warwickshire 'Business Support' Programme and 'Green Business' Programme, Goodflex will invest over half a million pounds in the most strategically significant undertaking for the company in its twenty-year history.
Always Moving Forward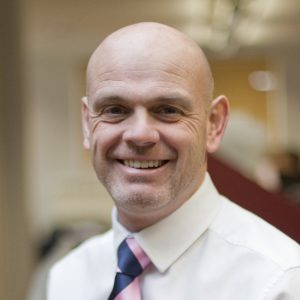 Speaking about the move, Managing Director Mark Dufty said:
"In business, the one constant is change and if you're not moving forward, you're actually moving backward. And we're very fortunate to be working with some of the leading manufacturers and some of the best engineering and procurement teams in the world."
"When you're sat around a table and you're being asked for compressed lead times, shorter project cycles or to manage supply volumes historically associated with China or India, you know that you have to respond quickly. And that's always been in our DNA."
The move enables the business to double raw material process capacity, vitally important at a time when material shortages, price increase and supply chain disruption are impacting heavily on business. Further investments in new product development, testing, clean room technology and upgraded manufacturing capacity were all identified as critical to support the demands of customers over the next three years.
"And as we know, we're not out of the woods yet in terms of Covid," Mark continued. "The increased space will also enable us to continue to protect and safeguard our staff and customers which ultimately enables us to remain fully operational, as we have done throughout COVID so far"
Meticulously Planned
The move was meticulously planned by an internal Goodflex team lead by a Process Efficiency Consultant with experience in managing major business change programmes. The move provided Goodflex with the opportunity to complete extensive workflow analysis with the final factory design supporting maximum efficiencies for both the rapid prototyping and long-term supply sides of the business.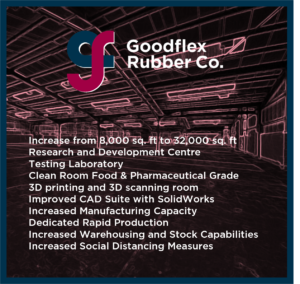 Based in Alcester in the United Kingdom, with ease of access from the M42, M5 and M40, the new facility is a thirty-minute taxi-ride from Birmingham airport and Warwick Parkway train station, all part of the plan to enable quicker access to Goodflex for all customer teams and for Goodflex to be able to respond ever quicker.
The new manufacturing facility includes:
Increase from 8,000 sq. ft to 32,000 sq. ft
Research and development centre
Testing laboratory with testing and validation machine
Clean room to support the requirements of the food and pharmaceutical industry
Improved CAD Suite with SolidWorks
Increased number of manufacturing pods
Dedicated rapid production pods for 'always on' capacity
Enhanced customer tooling area to enable rapid tool location
Increased warehousing and stock capabilities
Additional calendar for raw materials processing
Additional lathes for long length hose production
Dedicated assembly area
Increased social distancing measures
Goodflex Financial Strength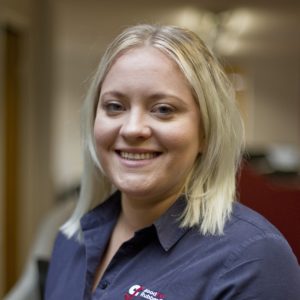 Commenting on the choice of location, Natalie Benwell, Commercial Manager said:
"As the team looked at the strategic horizon, numerous key trends emerged and we knew that we needed to respond now to continue to play our part in support of the economy, manufacturing and the post-Covid recovery.
"We also knew it was imperative we could easily support our customers' growth targets and continue to be trusted as a manufacturer and supplier that delivers."
Natalie added: "Goodflex's long-cultivated financial strength meant that once we made the commitment, as a UK silicone rubber hose supplier, we were able to respond very quickly and the facility in Alcester provided us with the access, space and facilities that we need to be able to achieve these things."
But product and material quality are still paramount as Mike Tinklin, purchasing manager explains: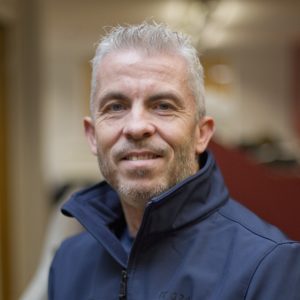 High Quality Product and Materials
"Demand for higher quality products and materials has not abated and with ever greater need for silicone rubber hose supplier support on design and project management, manufacturers are building closer relationships with suppliers."
"Ultimately, this means Goodflex can continue to manage more complex rapid projects for engineering teams and support larger BOMs for procurement teams. Not to mention supporting aftermarket and distributor channels in a wide range of industries."
All in all, it is a very exciting time for the business as it can now match the talent and passion of the Goodflex team with a manufacturing facility that brilliantly supports the growth and ambitions of its customers. They call it 'The Goodflex Way'.
For further information please contact silicone rubber hose supplier, Goodflex Rubber Co., on +44 (0)1396 841480 or email technical@goodflexrubber.com . Alternatively visit the new website at www.goodflexrubber.com.