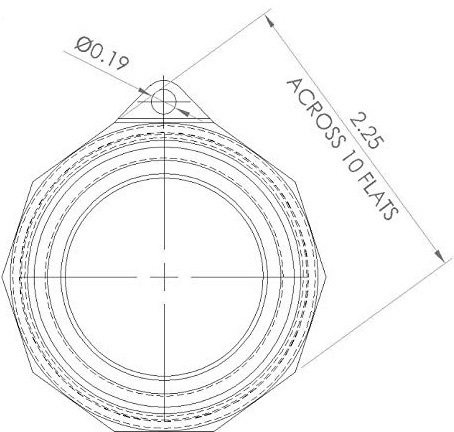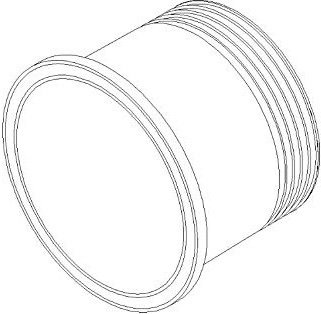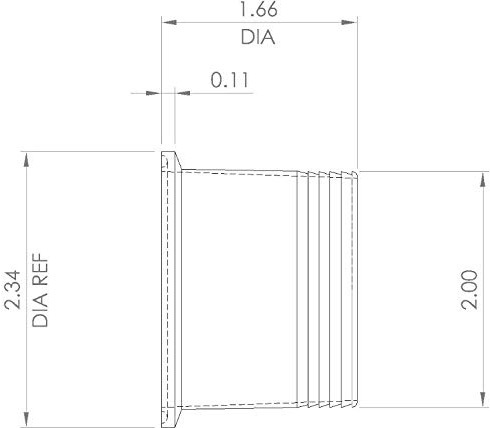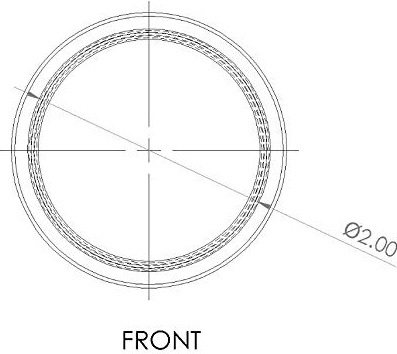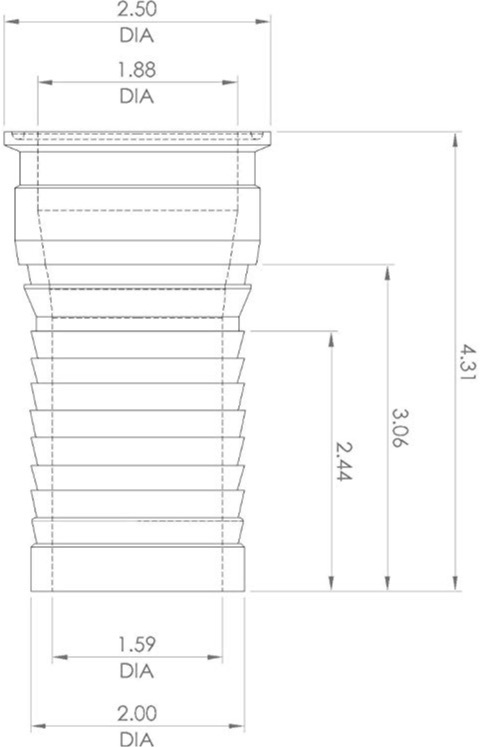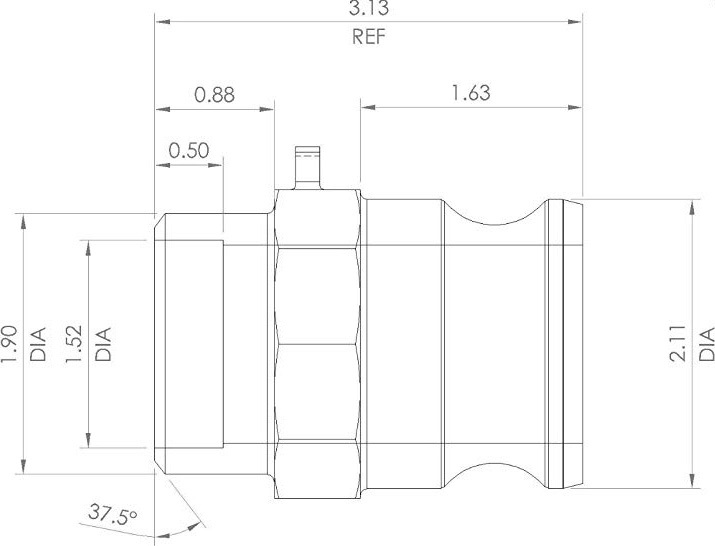 Blog
Pioneers in Custom Silicone Hoses since 2002 | Leading Silicone Hose Manufacturer
As one of the leading silicone hose manufacturers in the UK, we have been manufacturing engineering custom silicone hose solutions comprising silicone and fluorosilicone hoses since 2002, for industries as diverse as Automotive, Rail, Off-highway, Marine, Military, Food and Pharmaceutical, working incredibly closely with original equipment manufacturers, design consultancies and the aftermarket supply chain.

UK Manufactured Silicone Hoses that Perform
Whether it is the design engineering team or the procurement team we work hard to manufacture and supply custom silicone hoses that perform for the entire lifecycle of the product service life. We also aim to provide shorter lead times for 'scheduled' and 'fast-track' production and to give customers instant access to our customer service, technical and engineering experts, making us the leading UK silicone hose manufacturer.
This immediate response and full design support enable us to reduce the time to market for new part or new product introduction whilst achieving budget targets with the objective of minimising risk in both the design and supply of silicone hoses. All part of our 'Rapid' and 'Ready' services. But what of the material itself? Why silicone?
Why Silicone Hoses?
Well, silicones are a group of elastomeric materials made from silicone, oxygen, hydrogen, and carbon that display an extreme operating temperature range and low temperature flexibility. They utilise a flexible siloxane backbone rather than a carbon backbone like many other elastomers and has very low glass transition temperatures,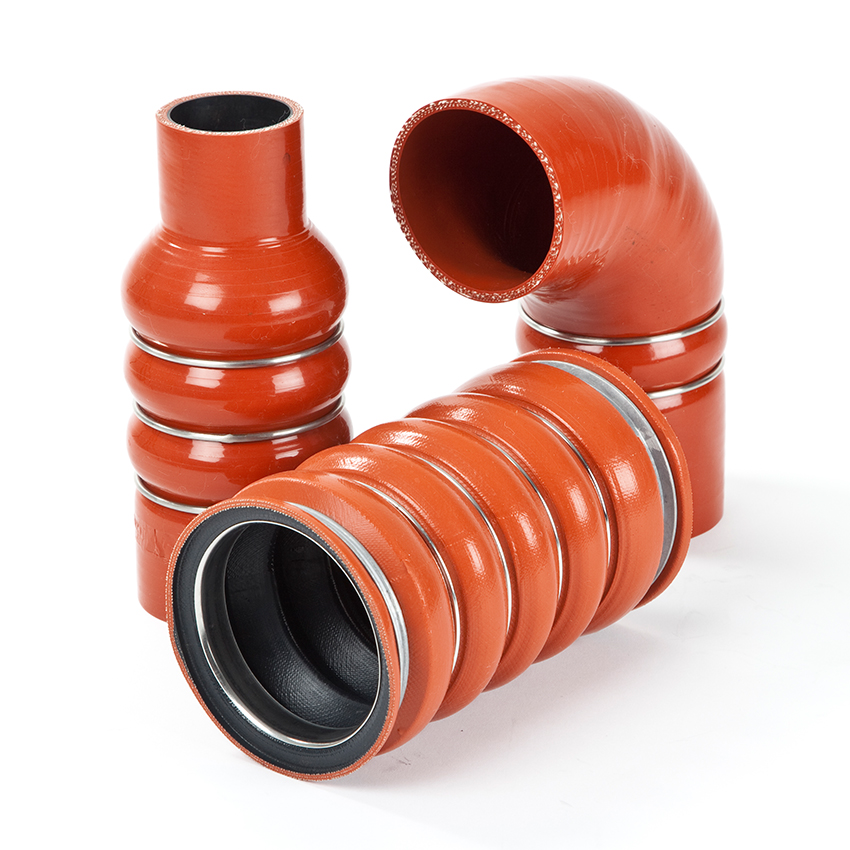 As a semi-organic elastomer, silicone provides excellent resistance to ozone, oxygen, and UV radiation. However, its molecular structure is not well suited for use with oil, fuel, and other oil-based products but a specialist fluro-lining can be added to the silicone hose specifically for use with oils, oil mists and the transfer of fuels.
Superior Physical Properties for Silicone Hoses
Hoses made using silicone have superior heat tolerance, flexibility retention and excellent resistance to compression set. Silicone hoses are less likely to crack, become stiff or dry-rotted, maintaining superior flexibility over the complete lifecycle of the hose.
And silicone hoses consistently outperform organic rubber hoses and can maintain dynamic flexibility to temperatures as low as -65F with an upper operating temperature of +175 °C/+347 °F (temporary up to +230 °C/+446 °F).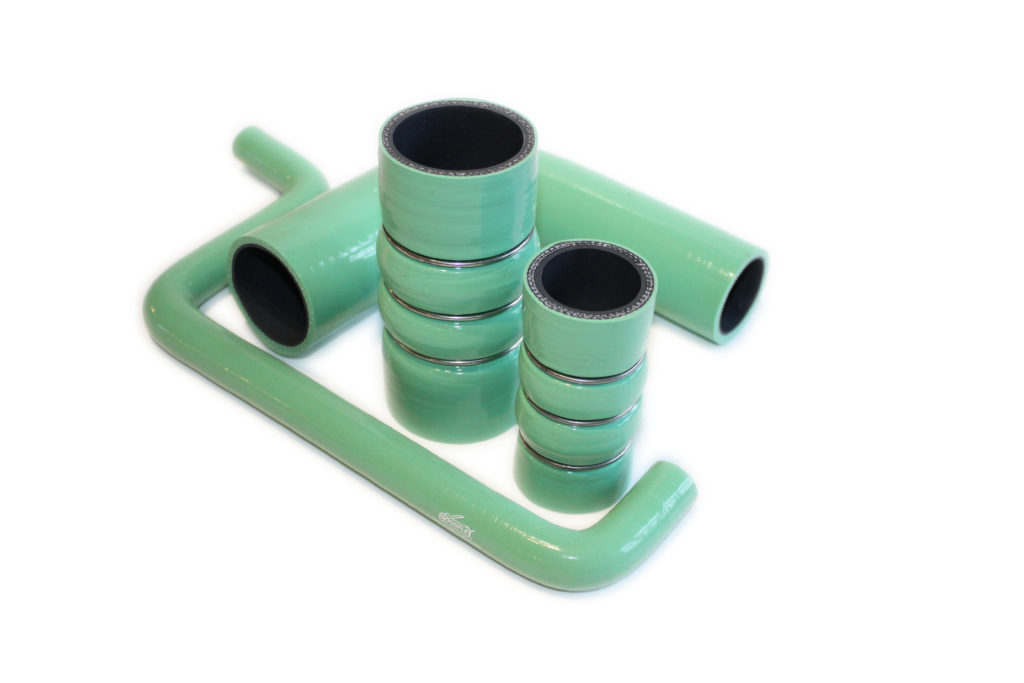 Silicone hoses are odourless and tasteless as they do not contain sulphur or other acid producing chemicals that generate outgassing. They will not stain or corrode other materials and do not support the growth of molds or bacteria like organic materials, making it especially suited to use in the pharmaceutical, medical and food industries.
Silicone hoses can also be manufactured from material specifically compounded to be electrically resistant, conductive, or flame retardant and have a superior ability to dampen sounds and vibrations.
Mandrel-wrapped or Lathe-manufactured Silicone Hoses
Combined with these excellent physical properties silicone hoses can be mandrel-wrapped or lathe manufactured to custom designs that eliminate the need for multiple components and connections thereby reducing the number of potential leak paths.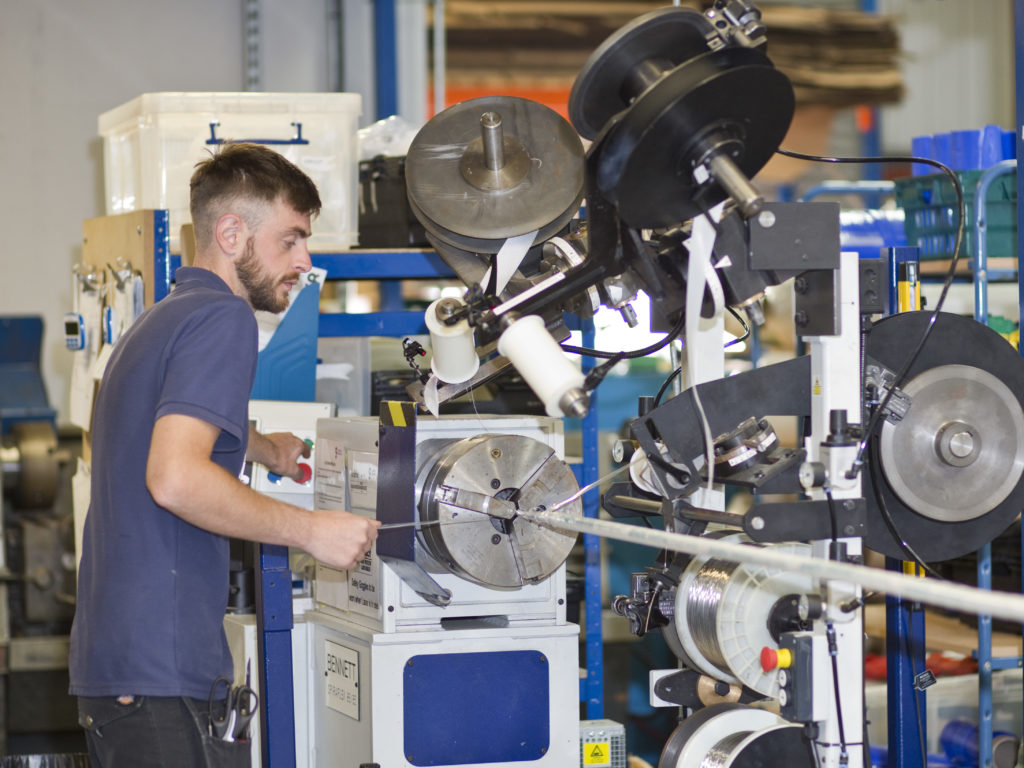 Complex geometry silicone hoses can be design with offsets, multiple diameters, component inserts and accommodate multiple spigots, replacing costly metal tubing or assembly solutions. They can be manufactured in numerous colour options with glossy or matte finish and a range of reinforcement options including polyester, aramid, THT glass, wire helix, abrasion sleeves and heat shielding.
Silicone Hoses in Conclusion
In conclusion, silicone is a superior material for use in applications where other materials simply cannot meet the specification. Combined with our in-house raw material processing, testing and validation we control the entire process from raw material through to finished product. For further information about our silicone hoses please contact the technical sales team on +44 (0) 1386841480 or email technical@goodflexrubber.com